I've been studying for my Calculus final for around 8 hours straight, and at this point, I'm at the "bargaining" stage of grief. There are many things I would do in order to never have to do this again, but these are the 6 that made me laugh the hardest when I thought of them.
6) Full-Body Wax
I don't know if my profile picture indicates exactly how much hair I have on my body, but I can tell you with full confidence that it would make Steve Carell's performance in 40 Year-Old Virgin look like a brisk stroll down the beach, and he only got part of his chest done. The person waxing me might have to go to therapy after waxing me like a fancy pair of shoes before prom. The upside of a full body wax is 1) I get to see what I'd look like as a full-grown baby, and 2) no more radical equations.
5) Go Back to High School as an Adult
Going back to high school as an adult would be pretty interesting, to say the least. One the one hand, I really don't care to learn about the water cycle again, or have to deal with a bunch of children going through the beginnings of puberty, but on the other hand: I bet I could whoop their asses in gym class, and potentiality scar them for life with stories from Dunkin Donuts. The only thing I would actually be worries about is taking algebra again, which would still be easier than learning about imaginary numbers.
4) Have Nick Diaz Punch Me in the Face Once
I've never really gotten too deep into the MMA stuff, but some of my friends showed me this guy knocking the bejesus out of someone who looked like Ivan Drago's coked-out little brother. I'd like to see what type of damage this man would do to my facial bones, more out of morbid curiosity than anything else. The story alone would make never having to expand a logarithmic equation again worth it.
3) Work at Dunkin Donuts Forever
I've worked at Dunkin Donuts for almost 6 years now, and I can say, with full confidence, that Calculus is worse. I've had to deal with crackheads trying to scam me out of food, drunks peeing on the floor before close, annoyingly entitled people who get mad when the prices aren't the same as they were in 1976, and other less than friendly experiences, but I STILL would take all of that over having to do synthetic division without a calculator. Nothing against Dunkin Donuts though, the hashbrowns are amazing.
2) Get A Face Tattoo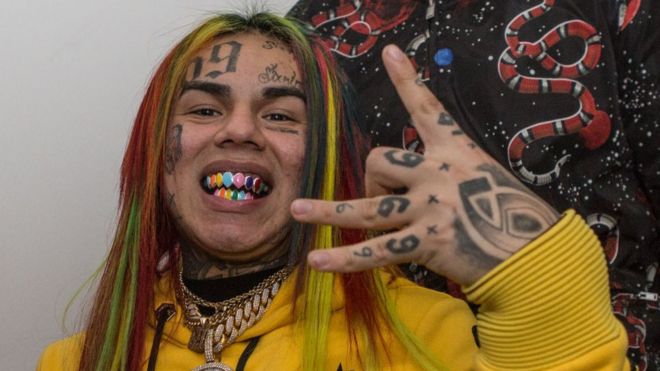 I'm not talking your average SoundCloud rapper style face tat, you know the ones I mean: teardrops under my eyes, AK-47 on my forehead, #blessed on my cheek-type deals. If I were to get a face tat, I'd keep it classy with a nice 4-leaf clover or a peace sign, you know, something that I could explain to employers if my rap career doesn't take off. Having a permanent reminder to make smart decisions isn't a bad trade off for not having to understand how to calculate the area under a parabola.
1) Take Pre-Calculus Again
This is how you know that Calculus has beaten me down: I would take the prerequisite again. I got a C+ in Pre-Calc, and I'm sure I can top that, since instead of studying for one of my quizzes, I hit the local driving range and ran through 3 buckets of balls working on my short game. If Calculus is Darth Vader, Pre-Calc is that random Imperial Officer who got choked out on the Star Destroyer in Empire Strikes Back. No big deal.