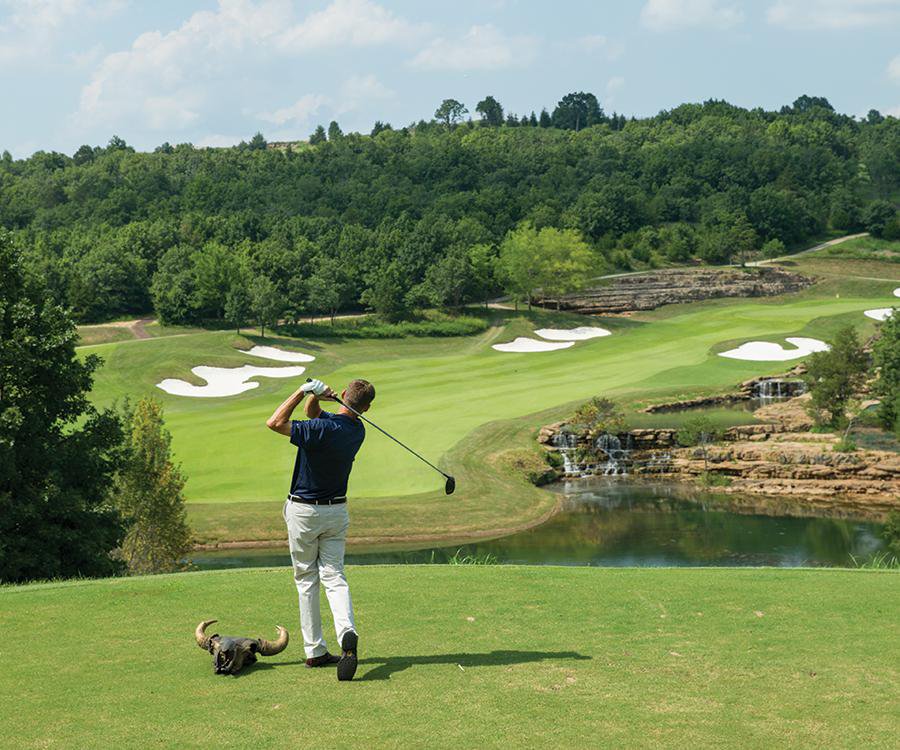 What do you think of when you think of golf? Old white people talking business? Douchey frat guys blasting Dave Matthews and shotgunning Natty Lights? Here's how I see golf; you're outside on what's usually a beautiful day, you're getting a little bit of excercise (but not enough to get super sweaty and gross), you're hanging out with your friends, talking shit when they slice one into the woods. Doesn't sound too bad, does it? Now add a cooler filled with beer and some reefer, and you've got yourself a hell of a day. Then there's the sport itself.
Golf, to me, is an escape. Whenever I'm feeling depressed and empty and can barely get out of bed, I force myself up and go to the driving range. For however long it takes, I get a couple buckets of balls, put my headphones in, take a few hits of my dab pen, and empty my mind for a little while. This is one of my favorite things in the world, and one of the few times I'm genuinely happy.
Golf is more about strategy and patience than people think. You need to know where you want to shoot, where you can go from there, which club to use to get the shot you need, and what possible ways the shot can go wrong. This all requires patience and foresight that many people don't have. Golf is a great way to get to know people, you see how they handle setbacks, you see if they can contain anger, you see how they think, you see their adversity to risk, and you also see how they handle their drink. I totally get why executives play golf with each other. I like playing with new people, (to a point, golf also lets you know if someone's an asshole), but there's nothing like playing with your friends and not keeping score.
So the next time you hear people talking about golf being boring, ask them if they've ever played before. The answer is usually "No"
"But I'm not some richy-rich asshole, I can't afford to golf" You might be surprised. There are things called "executive courses" that are condensed versions of full courses, meant to be played in under an hour. "But I can't afford clubs/balls/tees!" Wrong again. I've maybe spent 3 dollars on tees in my 15 year golf career, you can just pick them up off the course, same with golf balls. Clubs are where the problem lies. I got my current clubs for Christmas when I was 15, and I've been using them ever since, so if you treat your clubs with love, they'll keep up for years. You can get a cheap set of used clubs for around 75 dollars at a thrift shop. If you don't have thrift shops around you, wait til winter, prices go down, people start selling them, equipment goes on sale, you can get everything you need.
Golf is more than just a game, it's a social environment. The clubhouse at your local course is a great way to network and meet like-minded people who share at least one interest. Golf has gotten me summer jobs, it's gotten me closer to my friends and family, it's gotten me peace of mind, and it's gotten me a better understanding of how people think.
I hope I've opened your mind a little bit, because as I get older, I realize that's what counts: experiences you wrote off because you thought you were above it, but are actually super cool. Golf is something I wrote off as "old people shit" when I was younger, but the older I get, the more I appreciate it.